You can talk about Sundance and Berlin, but the biggest crop of films to be anticipated at TIFF usually originates in Cannes. As the spring slides into summer and the earliest press releases for TIFF start to trickle forward, the question then becomes whether these sought after movies will make it to Toronto - or be scooped by Venice. With the French festival now down, I have my wish list all ready.
Ounie Lecomte's
A Brand New Life
(pictured above) is high on that list. From a first time filmmaker, this Korean story of a child whose life is forever changed when her stepmother puts her up for adoption on a whim, could well be the
Four Months, Three Weeks, Two Days
(which rocked the 07 Cannes festival and which I
reviewed
then) of this year's film crop.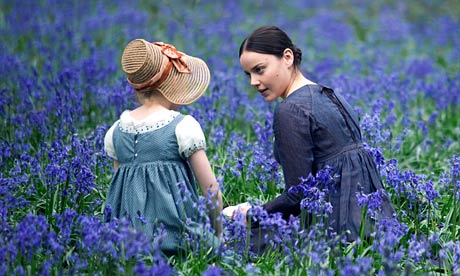 Bright Star
is Jane Campion's meditation on the short life of poet John Keats. With its gorgeous pallette and reserved performances, it is already being called her finest film ever. I hope this means it is a throwback to her earliest and in my mind her best work in films like
An Angel at My Table
. An exciting contender.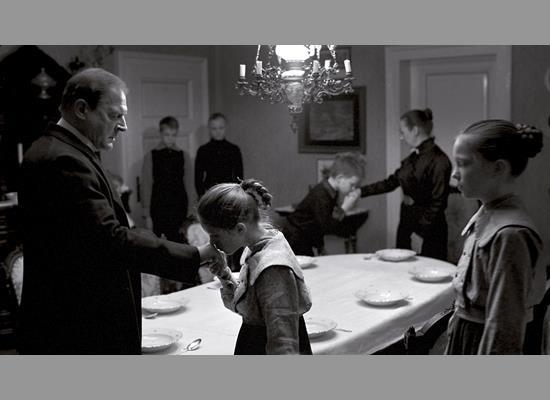 I am intrigued always by the work of Michael Haneke, whose film
Cache
I
reviewed
in 2005 and whose
Code Inconnu
I remember vividly for its moments of sudden everyday despair.
The White Ribbon
which won the Grand Prix and the FIPRESCI journalists prize this year at Cannes looks at autocratic rule in families on the eve of World War I where the inhuman connections found in the home foreshadow the battlefields to come.
Haim Tabakman's
Eyes Wide Open
takes a look at homosexuality in Orthodox Jewish Jerusalem. This subject was dealt with in Avi Nesher's
The Secrets
, but that was about young girls. This film about two butchers is much more daring in its pursuit of the subject matter and has already been apparently banned in some communities. While "being banned" can be a badge of honour that sometimes disguises a mediocre film, this subtle story is likely to be a much talked about critical hit.
Hugely exciting for me is Andrea Arnold's follow-up feature to her brilliant
Red Road
(
reviewed
in 2006) with
Fish Tank
, which co-won the Jury prize. Arnold follows in the tradition of Ken Loach with gritty social realism and by casting a non-professional actor (Katie Jarvis) in the lead role. And speaking of Ken Loach, his
Looking for Eric
, a comedy about a depressed middle-aged postman, is looking to be on my list of Toronto hopefuls. I never miss a film by this master.
Speaking of masters, Lars von Trier (
Antichrist
) and Quentin Tarentino (
Inglourious Basterds
) both premiered films that were much anticipated and ultimately received with either controversy or disappointment or both. I will not likely pursue either of these films, though I respect and admire these filmmakers. And I am sad to have no interest at all in Ang Lee's
Taking Woodstock
, based on a feeling of 'been there, seen that' about the subject matter. But when it comes to returning genius, always genuinely exciting to me is a new film by Pedro Almodovar. Although
Abrazos Rotas
(
Broken Embraces
) appears to have been met mostly with disappointment, I will not miss it. Elia Suleiman's
The Time that Remains
has had unexpected buzz - this film based on the diaries of Suleiman's father is being billed as a "deadpan Palestinian comedy".
Out of competition there were some other possible gems. I loved Robert Guediguian's
Marijo et ses deux amours
in 2002. This year Guediguian is offering a World War II drama about the French resistance called
Army of Crime
. Actress Fanny Ardant, whom I've long loved, has a debut feature,
Ashes and Blood
that I will be eager to see. I will also be headed to
Coco Chanel and Igor Stravinsky
, Jan Kounen's biopic of the two cultural icons who fell hard for each other before their respective careers took them in geographic and psychologically opposite directions. The movie features gorgeous Mads Mikkelson, who starred in my 2006 TIFF favorite
After the Wedding
.
I've received and renewed my Industry pass invitation so the run-up to TIFF 09 is officially launched. More to come!